A chip and seal in Fort Worth is an excellent way to repair minor asphalt damage and provide your property with a fresh, clean pavement surface. Chip sealants extend the life of asphalt driveways and roadways, providing an added barrier between the asphalt and harsh sunlight and weather conditions.
Most chip sealants in Fort Worth last an average of 7 to 10 years, but this depends on the quality of your installation and materials chosen, and how well you take care of your pavement over time. To ensure you're doing everything you can to protect your property's asphalt and your new chip sealant, consider a bit of vital information about this process and pavement maintenance overall.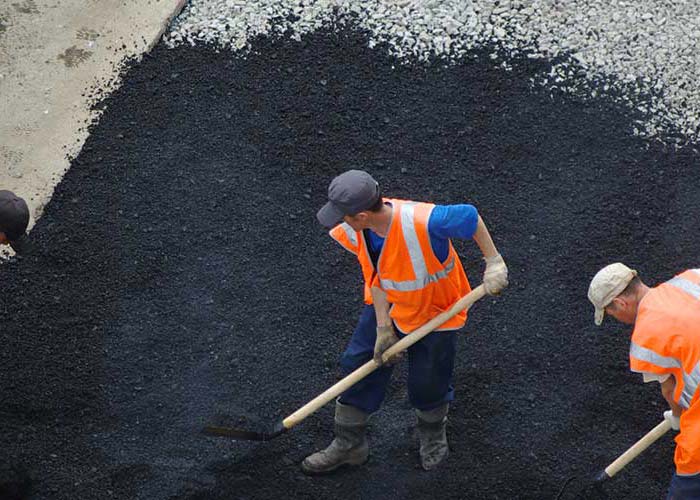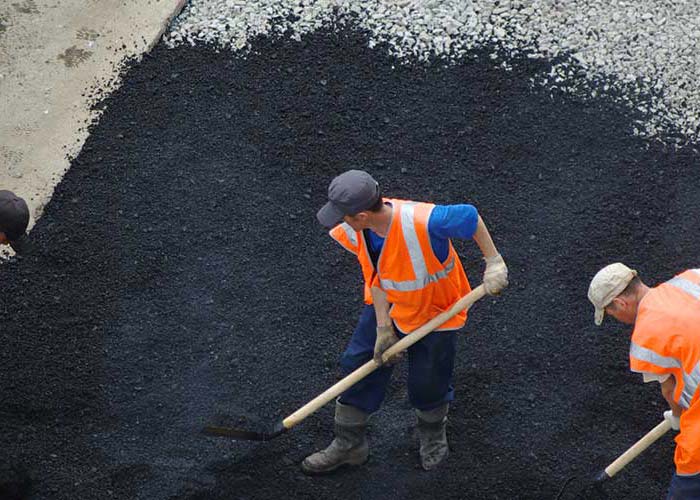 What Is a Chip and Seal for Fort Worth Properties?
To understand a chip sealant, first note how asphalt is manufactured. Asphalt pavement is a mixture of asphalt cement, meaning a sticky substance that dries and solidifies to a solid material. Asphalt pavement also sand and crushed rock, called an aggregate.
Asphalt mixture is heated, to keep the cement pliable, and then installed or poured while still in a thick liquid form. Layers of this mixture are pressed or compacted into place with large, heavy-duty rollers. This compacted mixture then dries and becomes solid pavement.
A Fort Worth chip and seal starts with liquid asphalt which is sprayed into place. A layer (or several layers) of aggregate or chips are spread over this liquid, and then a roller presses or compacts this pavement mixture into place. The chip sealant then dries and hardens, forming a new layer of asphalt.
The term slurry seal is often used interchangeably with chip seal. However, a slurry seal typically uses larger aggregate than standard chip seals. Slurry seals are often recommended for public roads and busy parking lots that see heavier and more frequent vehicle traffic than residential driveways, playground courts, or other such paved areas.
What is the Purpose of a Fort Worth Chip Sealing?
There are many reasons to consider a chip sealing for a Fort Worth property or roadway! If you own property with asphalt paving or are in charge of public roadways, note some reason to consider regular Fort Worth chip sealing:
Old, dull asphalt tends to gray over time, providing a poor background for parking lines and other markings. A chip seal offers a fresh, vibrant color that not only enhances a property's curb appeal and appearance but which is also perfect for new lines.
While a chip sealant is not meant to fill in deep asphalt potholes and cracks, it does cover over minor surface damage. Filling in minor cracks not only improves the appearance and safety of asphalt, this also protects asphalt from absorbing water through those cracks and suffering water damage and other wear.
A chip sealant provides a protective barrier between the asphalt and harsh sunlight, weather, and standing water, prolonging pavement life.
Over time, asphalt aggregate tends to loosen or get worn down under heavy vehicle traffic. In turn, asphalt loses some of its traction. A chip seal, with fresh aggregate, improves traction and reduces the risk of traffic accidents and collisions.
Chip seal aggregate are typically available in a wide range of colors. If you want to update the look of a driveway or other paved surface, you might opt for a chip and seal in a fresh new shade or tone for your property.
Tips for Maintaining Asphalt and Chip Sealant in Fort Worth
While a chip sealant in Fort Worth is an excellent choice for extending the lifespan of your property's asphalt, there is much you can do to keep asphalt in good repair over time. It's also vital that you take proper care of your new chip and seal driveway or roadway, to avoid otherwise unnecessary repair bills.
Asphalt contains a petroleum-based cement, so that other petroleum-based products break down those binders and increase the risk of cracks, chips, and potholes. It's vital to protect asphalt from motor oil and other petroleum products; put a protective barrier under your car before you work on it in your home's driveway, as an example.
Lawn care chemicals, snow salt, fertilizers, and other such products also corrode the surface of asphalt. While you might not use much snow clearing salt in Forth Worth, schedule regular pressure washing for your property to ensure proper removal of other corrosive and damaging fluids and chemicals.
As with snow clearing salt, you might not use a snowplow or snow blower very often in the Fort Worth area, but sharp blades and other such tools and objects chip away at asphalt aggregate. If you sweep your home's driveway or a public roadway, ensure you use soft-bristled brooms and brushes to prevent asphalt damage.
A chip and seal doesn't need regular sealant, but Fort Worth asphalt sealcoating helps protect it from water damage and damage caused by harsh sunlight.
Timely repairs are also especially vital in extending the life of asphalt. Cracks and potholes hold standing water, which is then absorbed by surrounding asphalt. The material then softens, leading to more cracks and other damage. Fill cracks and potholes quickly, to avoid them getting worse over time.
Can You Chip Seal All Asphalt Surfaces?
Not all asphalt surfaces are appropriate for a chip and seal in Fort Worth. One consideration is if the area is accessible to heavy-duty rollers and sprayers! An asphalt installation contractor in Fort Worth might use a scaled-down version of such rollers for residential driveways and patios, but he or she will still be concerned with potential damage to your lawn and landscaping, and if the machinery can easily reach all areas of asphalt pavement.
Note, too, that a chip and seal in Fort Worth doesn't correct major damage to asphalt, as said. The asphalt must be in good condition and able to provide a solid foundation for the chip sealant, to keep it in place. Consider needed asphalt repair before scheduling a chip seal for your property.